Soar through the sky battling against invaders in this all-new fantasy endless shooter from legendary game creator, Yu Suzuki. Players will assume the role of Princess Arch fighting back against bizarre invaders to save their planet from destruction. They'll rain down their homing arrows to trace graceful arcs of light across beautiful, artfully crafted stages, before they pierce their foes. With a fun and easy touchscreen swipe-shooting gameplay mechanic, the destiny of the planet is in the player's hands.
Sorry, no Air Twister guides yet.
Video game industry legend Yu Suzuki, who...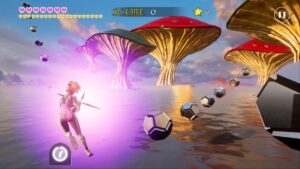 Sorry, no Air Twister reviews yet.