In a new update, PlayStation consoles will no longer support X/Twitter integration. It'll no longer be possible to post or view content directly on the social media site from November 13, 2023 onwards.
Currently, it's possible to access Twitter posts on PlayStation 4 and PlayStation 5. Gameplay activities such as screenshots, videos and trophies can be easily shared on the site through game capture.
However, it'll no longer be possible to use those functions once this update hits.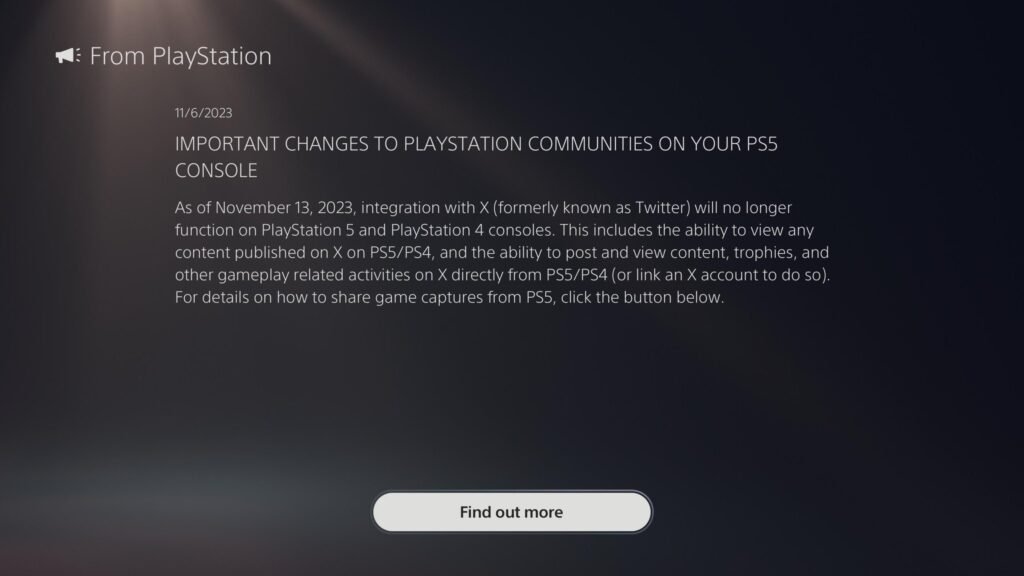 Thanks to Wario64 for the information.