Limited Run Games announced that they are running a pre-order promotion for a limited physical copy of Persona 4 Golden via its official website. The offer will officially start on October 27 and will last until December 10, 2023.
The physical copies on offer will come in three variants—Standard Edition, Golden Grimoire Edition, and Midnight Channel Edition.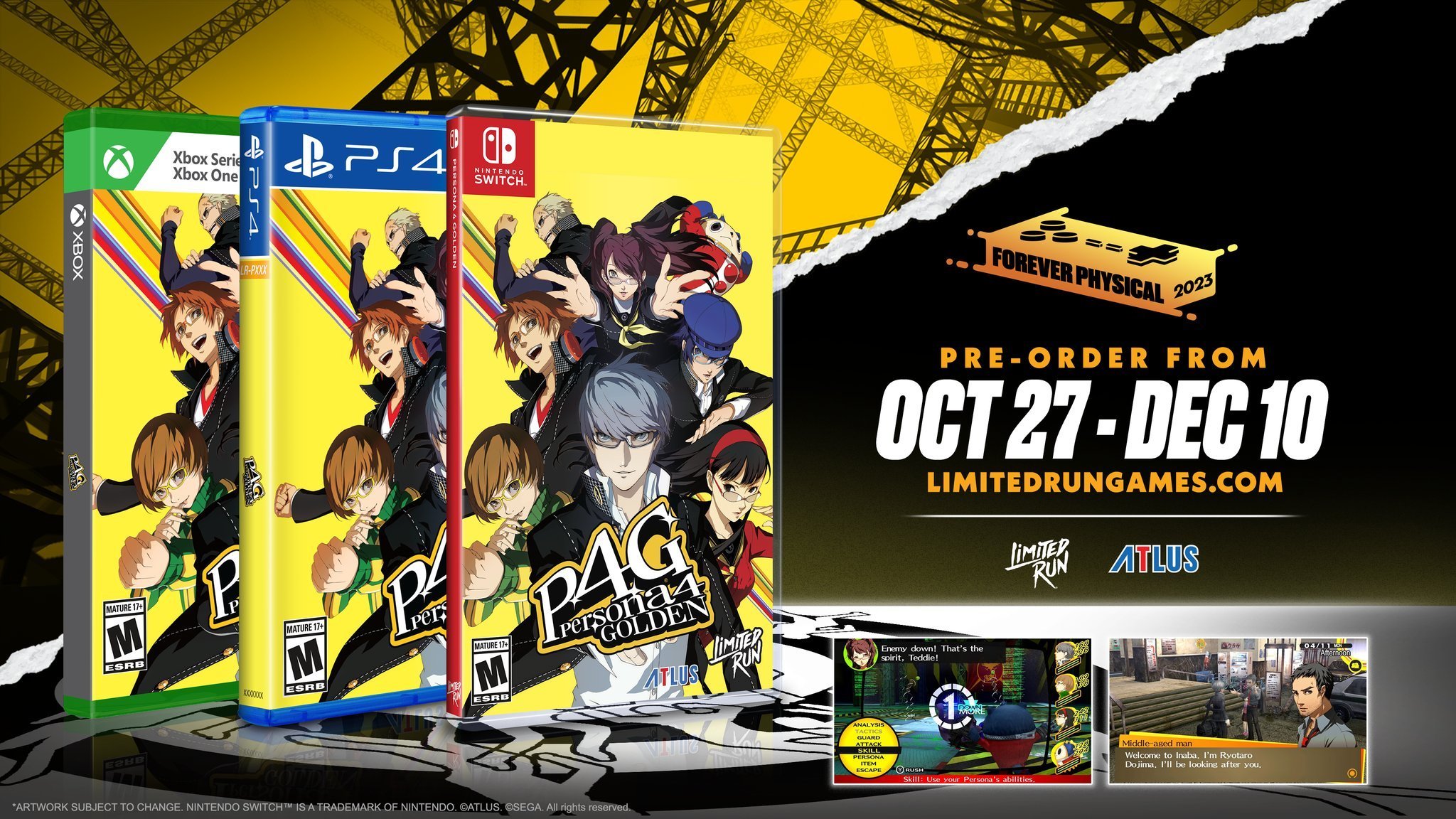 For $34.99, buying the Standard Edition gives the regular physical copy of the PS4 version of the game.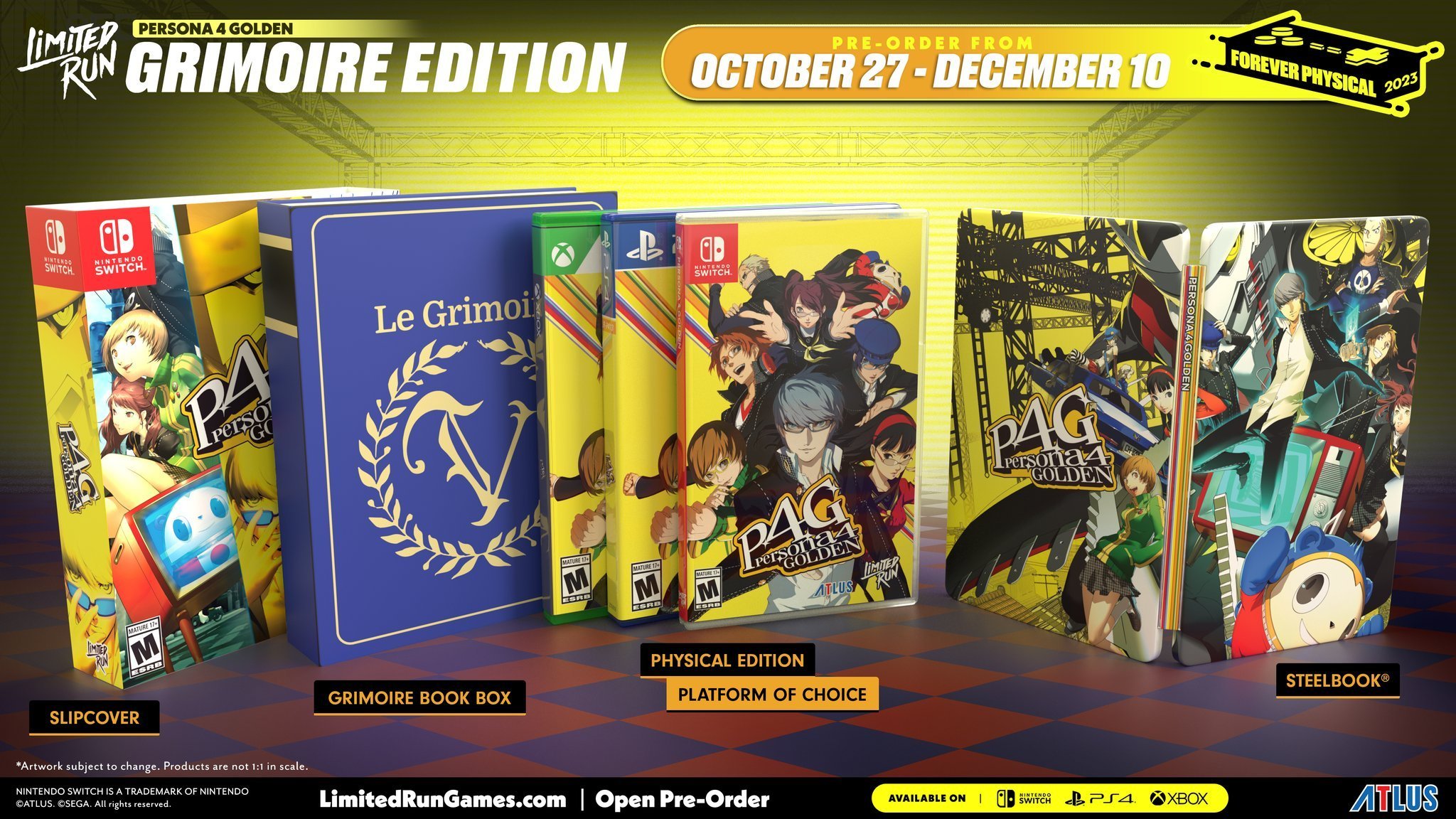 For those with a little more cash, the Golden Grimoire Edition comes at a price tag of $69.99. It includes the Grimoire book box, a SteelBook, and a Persona 4 Golden slipcover, on top of the physical copy of the game.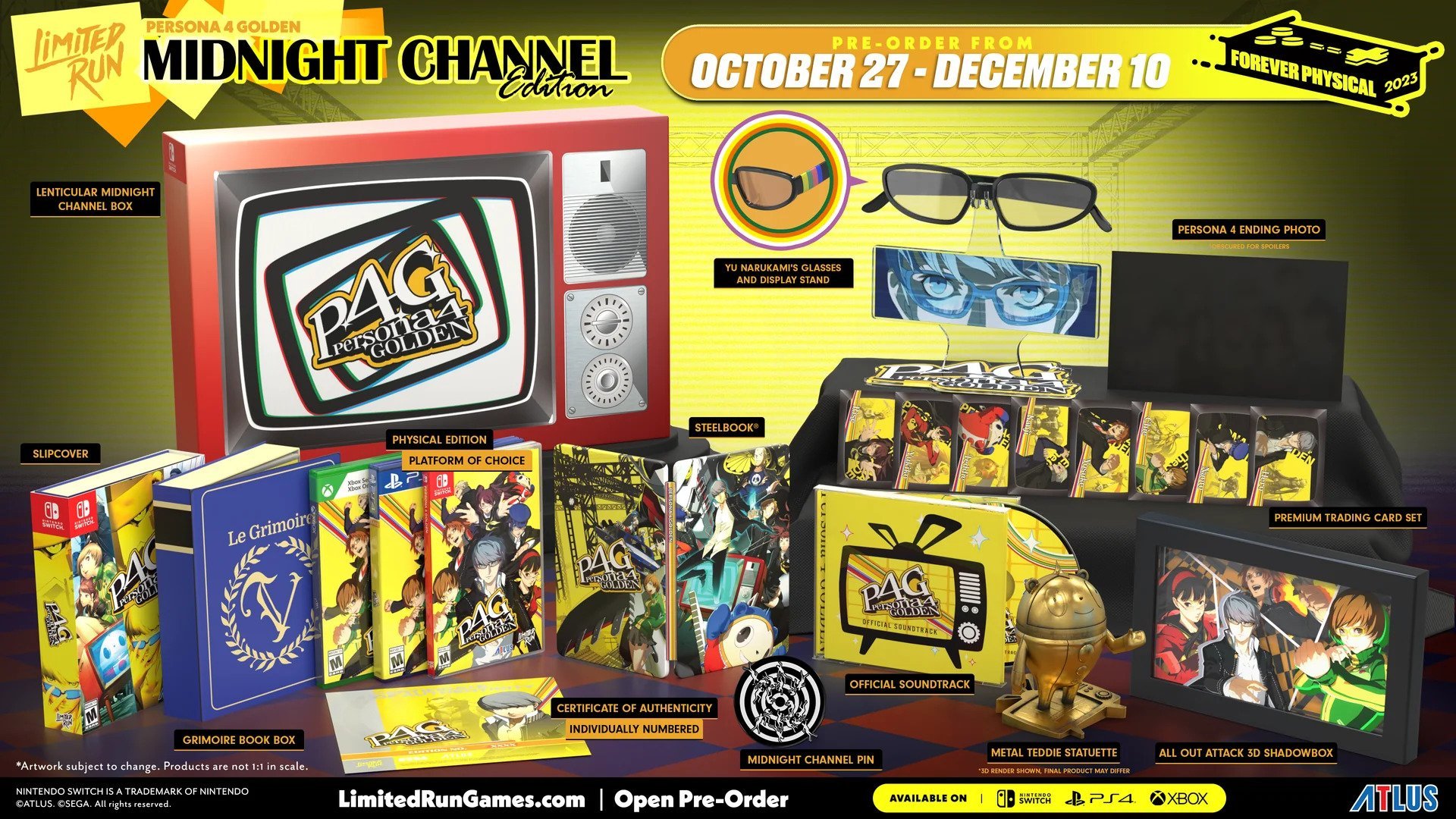 However, for those looking to get the best out of the available options, the Midnight Channel is the package to opt for. For $199.99, buyers can get the following goodies:
Midnight Channel pin
Individually numbered certificate of authenticity
Yu Naurkami's glasses and display stand
All Out Attack 3D shadow box
Persona 4 Golden official soundtrack
Lenticular Midnight Channel box
Metal Teddie statuette
Premium trading card set
Grimoire Book box
Persona 4 Golden ending photo
Persona 4 Golden slipcover
SteelBook
Physical copy of Persona 4 Golden
It is worth noting that a similar promo is also going on for Persona 3 Portable, also with Limited Run Games. But this offering will only last until November 12, 2023.