The latest system update for the Playstation 5 is now available to download and install. This update brings a lot of new features and enhancements to your PS5 experience, such as:
New accessibility options, including using a second controller to help someone else play
New audio settings that enable 3D Audio on compatible Dolby Atmos devices
New social features that make it easier to join your friends' games and parties, and react to messages with emojis
New search function in your game library
New tips section to discover new PS5 features
New option to mute or adjust the beep sound of your PS5
Support for larger M.2 SSDs (up to 8TB) to expand your storage space
Sony also updated more Android devices to make use of Remote Play such as the Google with Google TV.
Let's take a closer look at some of these new features and enhancements.
New accessibility options
One of the most interesting new features is the ability to use a second controller as an assist controller. This means that you can assign a second controller to one account and use both controllers to play as if you were using one controller. This can be useful for playing cooperatively with someone else, or helping a friend or child get through a difficult part of a game. You can also turn on haptic feedback effects when navigating the PS5 system UI with your controller, which can make it more intuitive and satisfying.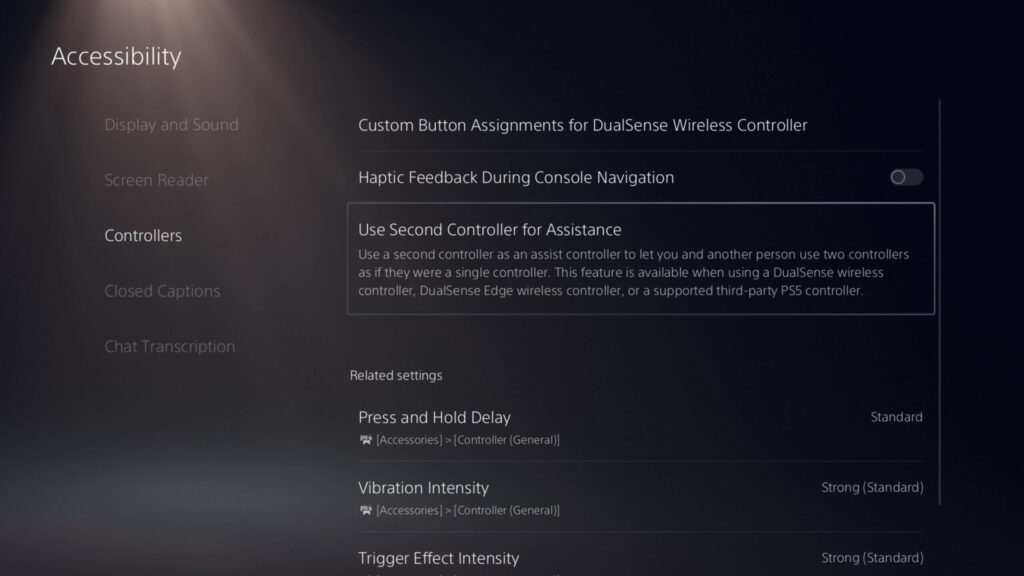 New audio settings
If you have a compatible Dolby Atmos device, such as a soundbar, TV or home theater system, you can now enjoy 3D Audio powered by Tempest 3D AudioTech on your PS5. This means that the sound will be rendered specifically for your Dolby Atmos device, including overhead channels, creating a more immersive and realistic sound experience in PS5 games.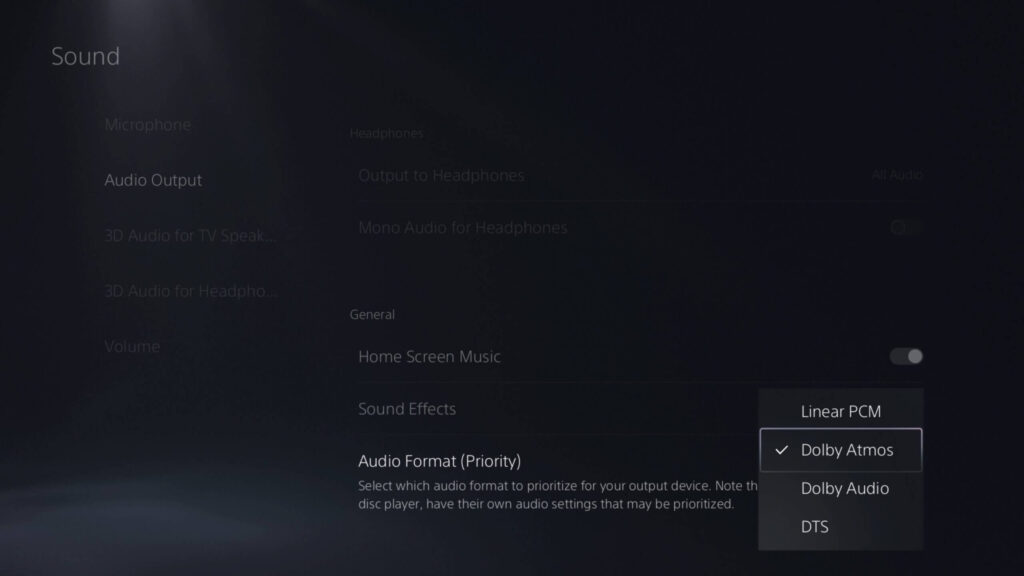 New social features
The party UI has been updated to give you more control over who you invite and who joins your party. You can now invite a player to a closed party without automatically adding them to the group or creating a new group. You can also send party invitations to groups instead of individual players. Additionally, you can now see which of your friends are in an activity that you can join under the [Friends] tab, and join their game sessions easily. You can also react to messages with emojis, adding some fun and personality to your conversations.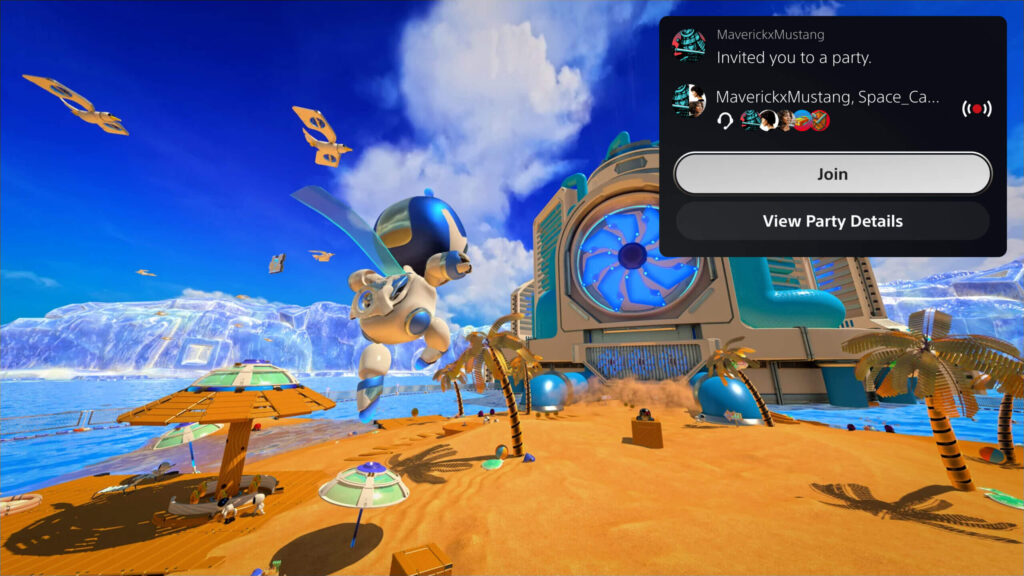 New search function in your game library
You can now search for games within your game library by typing in keywords or phrases. This can help you find the game you want to play faster and easier.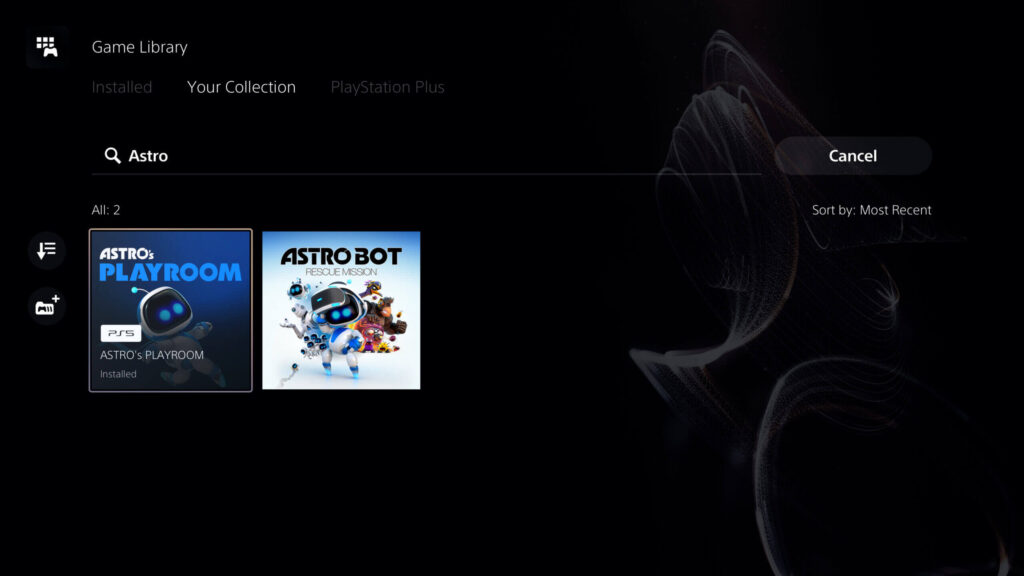 New tips section
If you want to learn more about how to use your PS5 and discover new features, you can check out the new Discover Tips section. Here you can browse useful tips for getting the most out of your PS5, such as how to use Game Help cards, how to customize your home screen, how to use voice commands, and more.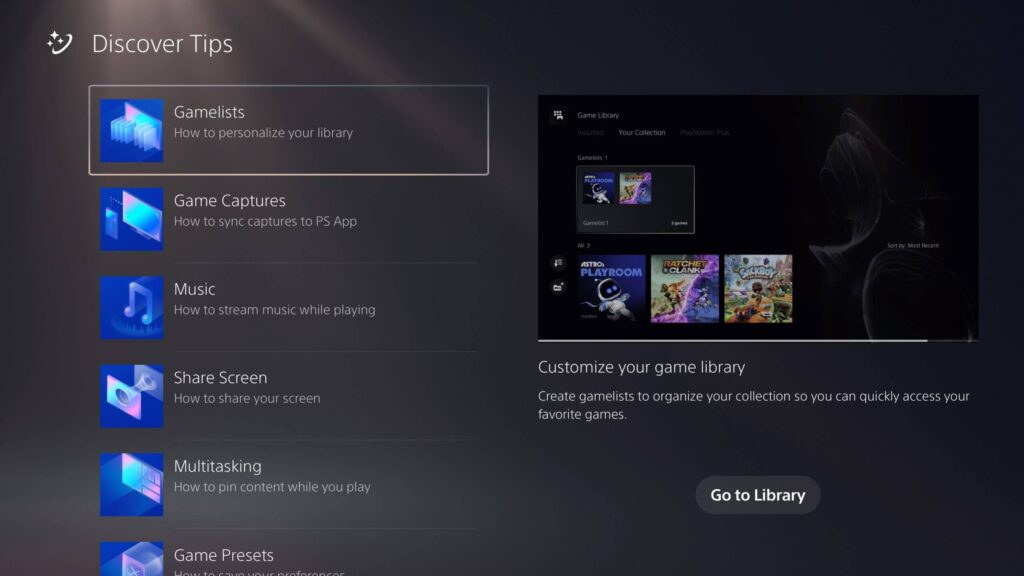 New option to mute or adjust the beep sound of your PS5
If you find the beep sound of your PS5 annoying or too loud, you can now mute it or adjust its volume. You can do this when turning your PS5 on or off, or putting it in rest mode.
Support for larger M.2 SSDs
You can now use an M.2 SSD with a maximum capacity of 8TB (previously 4TB) to expand your storage space on your PS5 console. This means that you can store more games and apps on your PS5 without worrying about running out of space.
These are just some of the new features and enhancements that the PS5 September 2023 update brings. For more information on the update, you can visit this official blog post.